2 February 2023
Webinar: Confronting the emerging healthcare workforce crisis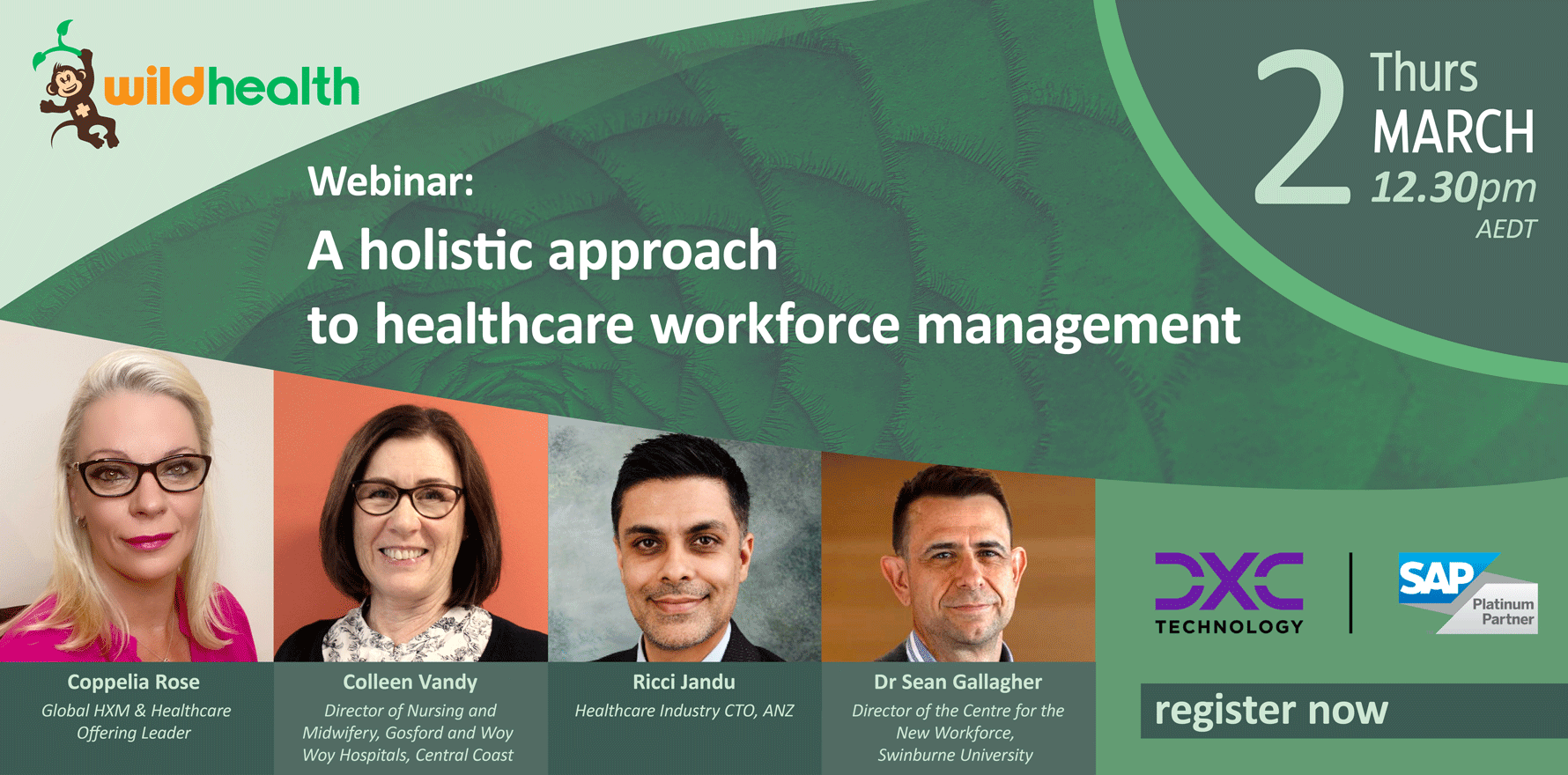 Unprecedented levels of worker stress created by covid, increased case volumes, workforce virtualisation, emerging technology and care model changes have created a crisis in the healthcare workforce.
There is currently no systematic response to the deteriorating situation. But, new technologies are emerging to address the issue in the absence of other strategies.

Join Wild Health at our upcoming webinar as we chat to Colleen Vandy, Director of Nursing and Midwifery, Gosford and Woy Woy Hospitals at Central Coast Local Health District, Dr Sean Gallagher, Director of the Centre for the New Workforce at Swinburne University, and DXC Technology's Coppelia Rose and Ricci Jandu to explore the strategies around a holistic approach to healthcare workforce management, developing organisational resiliency and how healthcare providers can be better equipped in adapting to tumultuous landscape. Moderated by Jeremy Knibbs.

DATE: Thursday 2nd March
TIME: 12:30pm AEDT
This is an important issue that is becoming increasingly urgent. We hope you'll join us for an interesting and vital discussion.