28 October 2021
The role that emerging technologies can play in helping to manage violent incidents in healthcare workplaces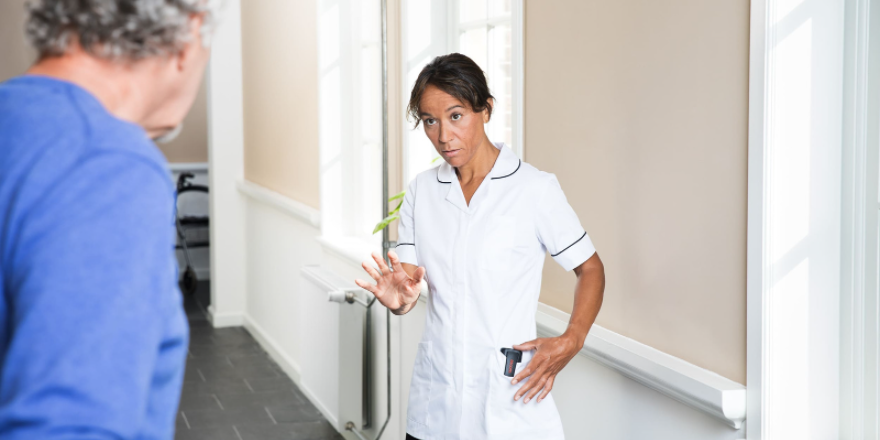 The growing phenomenon of workplace violence disproportionally effects the healthcare sector. Could technology help you keep your staff safe?
Healthcare professionals are more likely to be attacked on the job than any other service professional. Statistics on violence in healthcare workplace settings – prior to covid intervening – indicate that in the problem is rapidly escalating. But, the data is poor, and the reasons aren't entirely clear yet.
That the data is still poor on such an important topic and funding for change still relatively low is probably some indication that the issue is still being treated by some policy makers as an "it goes with these professions" type of problem.
Without more support from government and policy makers, some of the issues that exist around violence in the healthcare workplace are going to be difficult to fix. But, within the realms of a hospital, a medical practice, an aged care facility and other hotspot locations, there are some things that staff and their administrators can and are doing to move the dial on the problem.
In this webinar we are going to look at what technology is emerging that can help, and where it fits in the context of a very big and complex problem. We will start by trying to get a summary of the bigger problem and all the things that are being done to address it.
Join our panel of expert speakers on Wednesday, November 10 at 11am AEDT, to hear about the violent incidents nurses face and the solutions that exist to address them.
Topics include
The stats are getting worse: by how much and why?
What are the key problem areas and why?
What approaches to management are making a difference?
What is the changing role of technology playing in improving safety?
The 6 stages of end-to-end management
Technology in context of the overall problem
Speakers include
Adjunct Professor Kylie Ward – CEO at Australian College of Nursing (ACN)
Professor Georgina Willetts – Co-Chair of the Occupational Violence Committee within the ACN Nurses and Violence Taskforce
David Williams – Country Manager, Ascom
Jackson Heilberg – Registered nurse/Founder the Nurse