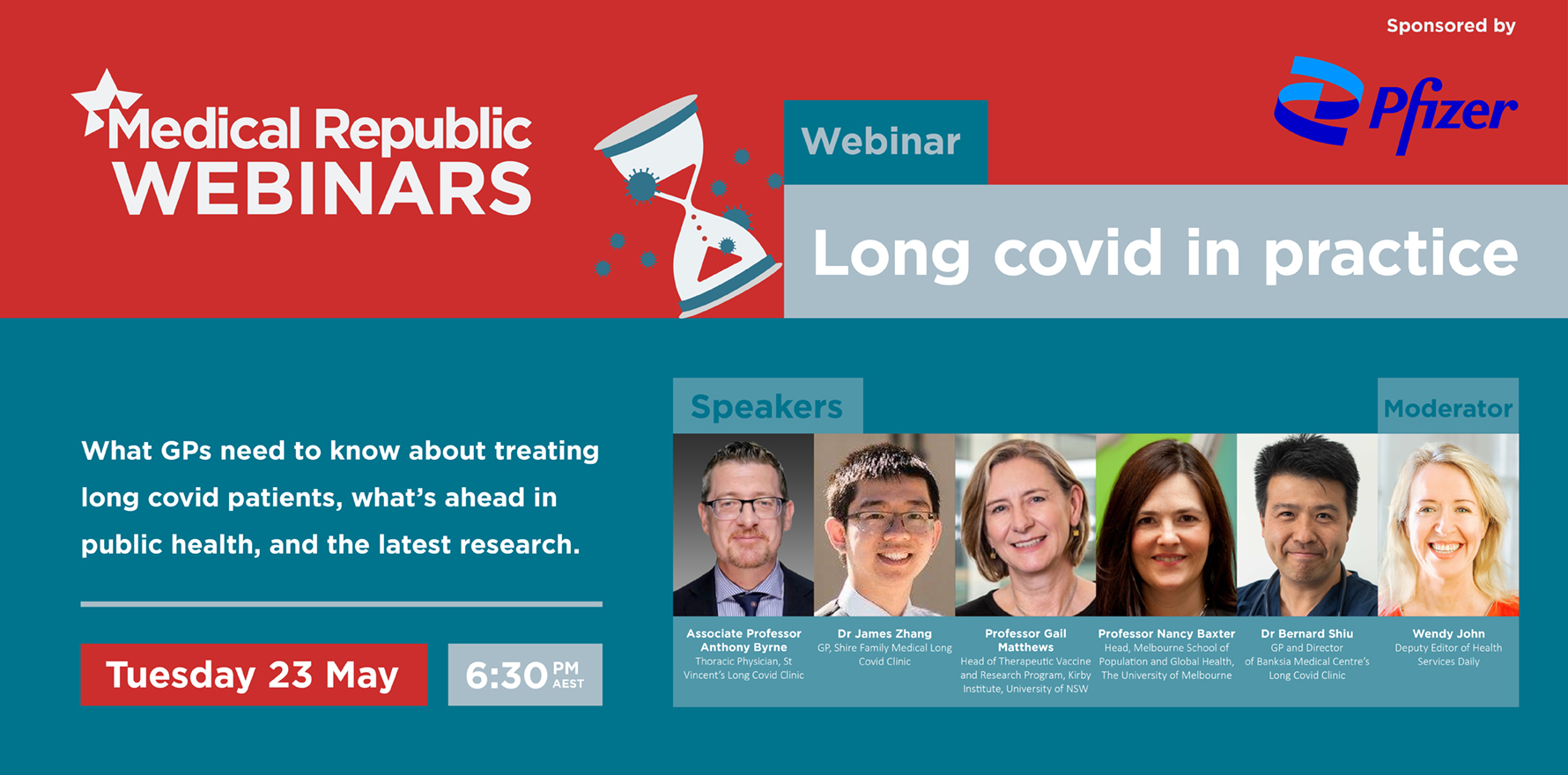 Long covid remains largely a mystery and GPs are at the front line yet again. Join The Medical Republic at an interactive live webinar which will equip you with the knowledge and tools to treat long covid patients.
Ask questions about including diagnostics and assessment, guidelines, billing and item numbers, and how to create a long covid clinic in a community practice.
The expert panel include doctors treating long covid in family practices, leaders of tertiary care teams, clinical researchers and public health specialists.
The recent parliamentary inquiry into long covid said GPs would provide most of the care needed by long covid patients and should be educated accordingly. Let your learning continue here at The Medical Republic long covid webinar.
Date: Tuesday 23 May
Time: 6:30pm
Speakers:
Associate Professor Anthony Byrne, Thoracic Physician, St Vincent's Long Covid Clinic
Dr James Zhang, GP, Shire Family Medical Long Covid Clinic
Professor Gail Matthews, Head of Therapeutic Vaccine and Research Program, Kirby Institute, University of NSW
Professor Nancy Baxter, Head, Melbourne School of Population and Global Health, The University of Melbourne
Dr Bernard Shiu, GP and Director of Geelong Long Covid Clinic
Moderated by Wendy John, Medical Journalist.
This webinar is sponsored by Pfizer. All editorial content is developed independently and the speaker's views are entirely their own.