2 March 2023
Webinar: shifting the public and political obsession with hospitals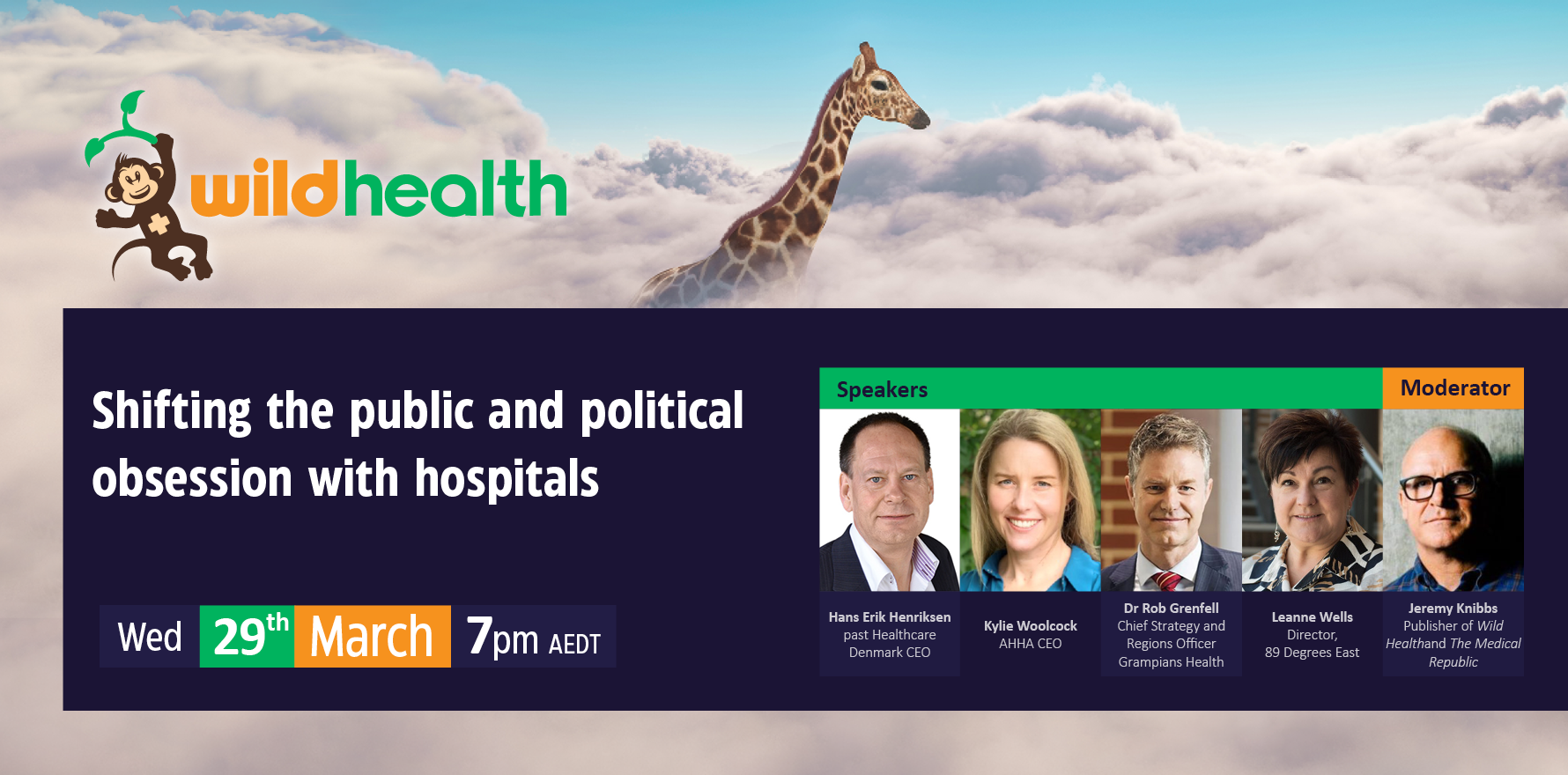 Around the world, the presence of a hospital is often considered the symbol of access to healthcare.
But despite clear evidence for much care being better provided out of hospital, any suggestion of a closure attracts community outcry and becomes the focus of political campaigns.
Around 15 years ago, Denmark took to restructuring its health system. The role of hospital was redefined to focus on highly specialised services, with primary care, health centres and outpatient clinics becoming the mainstay of services.
Yet, any shift in how health care is provided is not straightforward, and there can be a cascading impact on other services and the community that must be considered.
So how do we start on this transformational journey?
How do we shift the public and political of perceptions of hospitals in Australia?
Join Wild Health and a panel of experts for a webinar that will begin the process of untangling this problem.
Date: Wed 29 March
Time: 7pm AEDT
Speakers:
Hans Erik Henriksen, Former CEO of Healthcare Denmark
Kylie Woolcock, CEO of the AHHA
Dr Rob Grenfell, Chief Strategy and Regions Officer Grampians Health
Leanne Wells, Director 89 Degrees East
Moderated by Jeremy Knibbs, Publisher of Wild Health and The Medical Republic.