25 March 2021
Why Telstra buying MedicalDirector might be good for general practice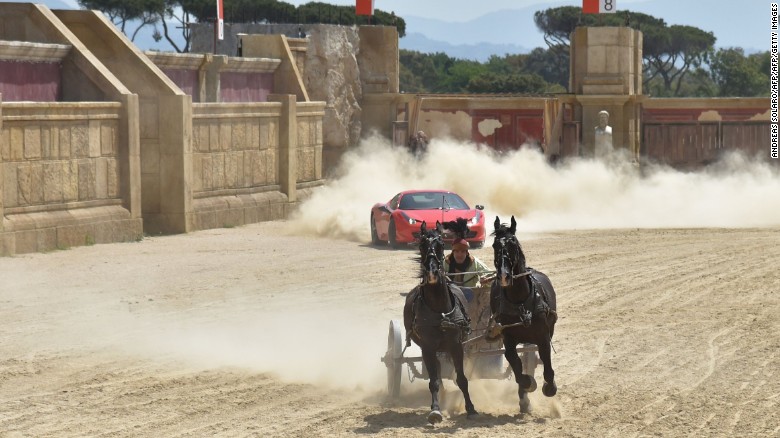 One of the big tech trends brought upon us by COVID-19 is the willingness of government, private health and corporates to embrace cloud-based technology to achieve interoperability in healthcare at scale.
As an example, HealthDirect employed technology from cloud-based patient management software (PMS) vendor MediRecords early in COVID to achieve a nationwide scalable clinical notes and tele operator prioritisation solution for its contract workforce of COVID help line workers, within one week. MediRecords was also used to solve a state wide solution to payments for specialists working in all public hospitals in Queensland.
MediRecords and other specialist cloud-based operators are attracting a lot of interest from players who are large, want scale quickly, want seamless interoperability in a contained solution, and are happy to bypass most of the hassle of trying to connect to the older server-based world. They are also rapidly acquiring contracts with innovative new start ups offering disruptive new ways to deliver care, again, around the core primary care market.
Technology wise, GPs live in an old server-based world, mainly via Best Practice and MedicalDirector desktop implementations. Each of these major PMS vendors are still primarily architected on old server-based technology.
Until now, this has served GPs well.
In fact, the two main cloud providers to GPs, MediRecords and MedicalDirector's Helix product, both largely failed to make any recognisable dent in this older server-based market in the last five years.
The reason should have been clearer to both vendors when they set out to try to win over GP practices a few years back with the promise of a revolution similar to that which occurred in the accounting market with cloud-based accounting software start up pin up company Xero.
The accounting cloud is vastly different to the healthcare cloud
But the accounting and small business market is vastly different to the GP market.
In accounting, Xero made simple, seamless and affordable accounting available to the small business owner for the first time ever. It connected the owner to their bank and payroll provider via the cloud, and let the owner follow their business finances in real time.
Even better, Xero didn't hurt accountants, who at first thought that direct access by their clients to such functionality might disintermediate them and cut away their major business. Instead, Xero became a dashboard through which accountants could work more intimately and effectively with their clients. Everyone got an enhanced experience. And the clients ended up paying for the accounting dashboard that the accountants were using to service them.
This was never going to be the case with the GP market, something that the GP PMS cloud vendors didn't see initially.
For starters GPs already had desktop workflow software and they'd had it for over 25 years. The first major vendor was MedicalDirector, and later, when the founder of that business left to start a competitor, Best Practice.
So when cloud vendors came to market about five years ago they had an immediate problem in that before they could supplant the old server-based vendors, they had to offer something immediate and tangible in functionality and efficiency that GPs and practice owners could respond too.
They couldn't do this because the cloud software didn't offer much if anything in the way of new functionality that a GP cared about in a day to day operational sense. For GPs time is money and the new cloud offerings didn't differentiate themselves in this respect.
In fact, because they were cloud-based, integrations to many of the older important functional add ons, which had evolved with the server base PMS systems, like payment gateways (eg, Healthlink and Argus) and booking engines, were extremely difficult to set up in the cloud.
The functionality for day to day operations of the cloud vendors as a result was often worse. GPs didn't see and didn't care about the major new advantages of the software, which included huge savings on hardware and maintenance costs, and security. They couldn't do without all the integrations that had been built into their old systems over the years and if the cloud systems didn't offer any immediate advantages over this, they weren't interested.
Add to this that the user experience (UX) was entirely new and took a lot of getting used to and soon, even GP practice owners who were attracted to the whole idea of cloud and digital transformation, were getting frustrated with the new cloud systems.
Even after five years in the market the main PMS cloud vendors don't have all the integrations that the older server-based desk top vendors offer, largely because of a chicken and egg situation. Writing new applications to talk to a cloud-based systems for some of the major external functional vendors, such as the booking engines, is a major undertaking and unless the new cloud vendors have enough clients, it isn't worth their effort. For a cloud vendor to write individually back to all the external operators who offer integrations – PenCat, HealthShare, HotDoc, Healthlink, various pathology secure messaging pathways, and so on – the cost is enormous.
Ultimately, everything will go to cloud, so it would be a short term huge sunk cost with virtually no return, so they don't bother.
This has created a situation where the two ecosystems – cloud and desktop (server) – are diverging from each other at an increasing pace. But because GPs are stuck with server-based technology they aren't seeing any of the real revolutionary aspects of cloud such as seamless interoperability, data exchange, mobility and functional agility. But others are.
It's a case of an old and complex digital ecosystem built up over years which is ultimately very inefficient, especially in terms of modern health information interoperability, versus a seamless new ecosystem, which is highly efficient but which is being stranded in the future because all the major software vendors are making their money in the older paradigm and have no economic signal to build their applications for cloud.
This older system tends to become warped as it moves forward because the stranglehold of the older vendors dictates a lot in terms of available technology. An important example is that when specifying solutions for general practice, government is often influenced to specify to the old technology ecosystem, because the old server-based PMS systems and their integrations won't talk to cloud.
As an example, the government recently specified that GPs had to be using PenCat via their PHNs (and POLAR) in order to process data for PIP payments. PenCat does not talk to any of the cloud-based PMS systems. So any practice using a cloud vendor would be up for the expense of sorting this problem out, or, they would insist that their cloud vendor try to find a problem. The irony is that cloud-based systems are far more secure at handling data and a lot more agile.
What is old becomes too old sooner or later
This continuing dynamic is about to crack wide open, probably as a result of shock of COVID-19 and the need to get things done more efficiently at scale and speed by the government. What has been enitrely acceptable to general practice now for years – letting transformational cloud-based technology pass it by – is about to become a trend that starts to marginalise general practice and allow big end of town competitors to start to muscle in on downstream chronic health care management and other GP services.
General practice, under pressure already from a government which doesn't appreciate it, which under pays it, and which is poorly represented and understood by its main medical college, is now starting to get marginalised by a technology sector which is struggling to embrace the cloud.
Having failed to gain significant traction at the practice level for the reasons described above, cloud vendors are now attracting major contracts with government and private sector healthcare providers. Many of those contracts are aimed at providing at scale, efficient, mobile and interoperable services in the area of chronic care management. Others are aimed at hospital in the home services, often as a direct link between the tertiary hospital provider and the patient.
And it's not just the new innovative local cloud vendors in on this action. It's the big global EMR providers, such as Intersystems, which have recognised that the future of healthcare is an integrated interoperable healthcare world, where primary care EMRs can talk seamlessly to hospital EMRs, allied health and everything in between.
Both trends don't entirely ignore the primary care sector, but they don't necessarily need to have the primary care sector in their loop either. GPs sitting on old server based technology can be bypassed by these larger, better capitalised groups.
As things stand, the technology which primary care runs on (is stuck with) makes it much easier to leave GPs out of this emerging new loop.
Enter Telstra Health
Telstra Health is almost certainly trying to buy MedicalDirector and will likely end up acquiring it. If it does, it might just mark a 180 degree turn around from when most people came to think of this group as a 'basket case' idea gone wrong by a telco which was out of its depth.
That was only five years ago. Back then it was poised to buy half of MedicalDirector as part of a grand vision of then CEO Shane Solomon, but management changed, Telstra was diving on the share market, and new Telstra CEO Andy Penn decided to put an end to the group's voracious and at times seemingly random acquisition strategy, which was bleeding money and didn't suit Telstra's new direction.
It's hard to see that MedicalDirector would have gone anywhere if it was half acquired by Telstra back then given the 'stop-everything'approach that Penn applied to the group. That and some of the subsequent controversy that surrounded some of its big plays such as the National Cancer Registry contract.
But today?
Under the steady hand of Professor Mary Foley, the group has rebuilt its reputation a lot. It has consolidated its assets, re-organised, stemmed the loss of talent, built a new talent and skill base, and begun winning some important national IT contracts for integration and provision of digital health solutions.
Some of its assets such as FRED IT, which is 50% owned by the group, have proven to be innovative and successful players in the expanding new world of cloud provision of technology. FRED's Rx exchange and its pharmacy systems network provided much of the IP required for electronic prescribing to be possible (notably, this project was helped a lot by the Australian Digital Health Agency).
Today the Telstra Health looks a lot more organised and capable in terms of skillset, from enterprise cloud all the way down to chronic care management at the allied level. It has its eye on the full spectrum of healthcare interoperability provision, from allied health through to primary and then tertiary care. MedicalDirector might form a major platform stepping stone on its journey to compete with what will ultimately be increasing competition across this spectrum from the major global EMR brands like Cerner, EPIC and Intersystems.
As things stand today, the only global operator with functionality that stretches realistically into primary care is Intersystems. But it is only in trial in certain LHD and PHN districts at this stage in Australia. It presents no immediate threat to the old PMS vendors. As a well capitalised Australian company, Telstra Health is a much better position to be lead the market in such a vision.
If Telstra buys MedicalDirector, it will buy itself a significant footprint in GP heartland. Not as significant as it was five years ago as a result of the voracious marketing and development pipeline of its major competitor Best Practice – pundits put MD share down as low as 30% of practices these days compared to 50% five years ago – but a significant presence none the less.
It also supposedly would buy itself a cloud-based PMS for GPs, called Helix, which so far the current overall PMS market leader, Best Practice, has not managed to produce.
But if Telstra do their due diligence on Helix they might find that it's a cloud product in name mostly. That it was originally developed as a form of hybrid solution mainly for Primary Healthcare bulk billing surgeries (now Healius), which doesn't provide a modern cloud architected solution with all the seamless interoperability promise that such a system brings. Tellingly, Healius even gave up on Helix.
Not withstanding, Telstra has a lot to bring a business like MedicalDirector – purpose (within its broader vision for healthtech in Austrailia), technology smarts of its own, and, importantly, capital.
If it has to rebuild MedicalDirector's cloud product from scratch and fast, as some analysts believe it might have to, it probably can. In fact, starting a new build now, given all that is going on in cloud enterprise where Telstra already plays significantly in its enterprise business, is probably a good thing.
What Telstra is paying for is footprint, clients and, to some degree brand. Though somewhat damaged from its heyday, MedicalDirector is still one of the best recognised brands in general practice.
What else is good about Telstra buying MedicalDirector?
It means that Best Practice can't sit on its old server-based technology offering much longer, no matter how much GPs dearly love it.
Best Practice, the market leader, will need to address the very real possibility that under Telstra, MedicalDirector could present a real threat in the not too distant future.
That threat would be that MedicalDirector would actually work as a cloud product and start attracting contracts like MediRecords has with innovative new healthcare providers who want to operate at scale in servicing chronic health, allied health, emergency health (one step under an emergency department in a hospital), virtual care, and have it all talk to hospital systems. Telstra already plays in that market.
If MedicalDirector and Telstra start to gain traction above and around general practice like this, then the cloud ecosystem will eventually naturally come to general practice finally.
Notably, Medicare is moving to the cloud as of 2022 for payments, which is most of the payment load integrations of GP PMS systems. The old vendors will need to do a lot of work to talk to a cloud-based Medicare payments platform. The cloud vendors have to do very little. Medirecords is already ready.
If Best Practice is forced to move then the whole older ecosystem will need to start thinking about moving with it. The journey to GP cloud might finally begin if that happens.
If this starts to unfold, there will be a lot of angst among the old vendor integration world. There will be various levels of mayhem among all the older integrations to the old GP systems.
Booking engines, PenCat, all the pathology providers, the secure messenging vendors and lots more will either be faced with having to rewrite their solutions to talk to cloud vendors or, in the case of some vendors, completely reinvent their business model.
As an example, if Best Practice were a fully functional cloud app today it would have no need for any booking applications, or for that matter a technology extraction application like PenCat. All of it could be done directly within all its cloud-based network architecture. Best Practice has already written its own booking application, something which put a scare into the major booking engines, as the marketing leading PMS controls something over 50% of all practices PMSs in the country.
The booking engines and data extractors will argue that theirs is a very specialised service that the PMS vendors simply don't have the focus or knowledge base to reproduce. But this argument becomes a lot less applicable in a cloud architected network of GPs. Who owns the main gateway to GPs, which is mainly MedicalDirector and Best Practice, can dictate much much more once they are a cloud network.
Best Practice, which has Sonic as a 30% shareholder, isn't likely to sit back and let Telstra and MedicalDirector undertake this journey and end up back in front of it in primary care. With its founder Frank Pyefinch it has proven itself over the years to be an innovative, pragmatic and passionate outfit.
It will respond on some way.
It might even end up being sold to a global major like Cerner or Intersystems if these groups ever see Australia as a big enough market to make such a play. Both are acquiring similar primary care based systems in the US.
When Telstra Health buys MedicalDirector (probably not 'if' now) the starting gun will go off on a new era for GP practices and technology.
Telstra Health is on a mission. It has money and intent. It's a catalyst.
The acquisition will prompt a lot of old server side ecosystem vendors to sit up and think more carefully about their reluctance to build anything for the cloud.
It will add momentum to a definitive new government love for cloud architected medical software solutions and the ease of interoperability , scale and efficiency it offers.
And over time it will make the sector realise that its penchant for sticking with old technology, while a comfortable feeling, is starting to isolate GPs from the future of healthcare.
Note: The author is a non-executive director of MediRecords.
Register here for our upcoming webinar about how COIVD-19 induced digital innovation has varied between the US, UK, and Australia. More information here.