13 October 2022
Wild Health's ambitious plan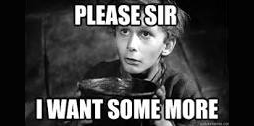 As technology disrupts globally, fuelled by data driven innovation, Australia seems to find itself paralysed and unable to leverage the innovation sweeping the globe.?
Outdated funding models and siloed fragmented legacy technology are creating communication road blocks everywhere.?
Our politicians have responded to the crisis in our health system with meeting after crisis meeting, with peak bodies from across the sector all scrambling for more funding to address shortfalls.?
So, Wild Health came up with an ambitious plan to bring together stakeholders from across the health system, for a conversation about what we need to do to connect the system and fund innovation.
Our providers,?policy makers, public and private hospitals,?private health insurers, PHN's, informaticians, academics and our innovators need a shared vision for connecting our health system to support transformational models of care, which global research has demonstrated can alleviate pressure on a health system in crisis.
We will be kickstarting these conversations at the summit on 18 October, No better time to align our digital health strategy with our health reform agenda.
Wild Health publisher Jeremy Knibbs will start the day with a chat with president of the Mayo Clinic Platform John Halamka MD, to discuss how far the US has come in terms of its health equity journey through the application of the 21st?Century Cures Act. We will be advocating for similar policy levers at the summit to drive interoperability and investment in innovation in Australia.
We will then move to a discussion with key leaders on how we can lay the groundwork for successful health reform.?Healthcare's three primary goals of improving quality, reducing costs and increasing access and equity all require better methods of storing, analysing and sharing health information than our current infrastructure allows.?How do we create the funding incentives for our health care providers to drive the adoption of new technologies, that will in turn build the interoperable infrastructure that can deliver on our health care reform goals??
Our panel includes David Rowlands, Kylie Woolcock, Tracey Johnson, Dr Karen Price, Elizabeth Koff,?and Dr Emily Kirkpatrick.?
There is no doubt the pandemic has fast tracked innovation in pockets, and Northern Health in Victoria is one of these pockets. Dr Loren Sher led a project that delivered Australia's first Virtual Emergency Department. Dr Sher, Neville Board, Mike Merry and Jayne Thompson will be joining us to take a deep dive into both the clinical pathways and the technology that underpins the virtual hospital.?
We will tackle digital infrastructure, data and interoperability to see if Australia has the appetite for some interoperability leap frogging to help fast track innovation in Australia. Daniel McCabe,?Danielle Bancroft,?Professor Chris Bain,?David Rowlands, and?Professor Heather Grain will be joining us for this discussion.?
Why the focus on interoperability??
Interoperability delivers the data, and we need to drive investment in innovative transformational models of care.
We are hearing a lot about remote patient monitoring, AI and shared care solutions, but the reality is that without quality semantic interoperability it just introduces more risk for clinicians. The lack of legislative and clinical framework in Australia means we are not seeing the adoption of these solutions.
Joining us to discuss how we tackle this complex problem is Grahame Grieve, Dr Margaret Faux, Paul Davies and Kate Renzenbrink.?
Even if we can fix the data issues, we still have to address our funding and reimbursement models. The technology offers the ability to?deliver transformational models that allow clinicians to work together virtually across the sectors to support patients.?
With a healthcare system in crisis and a declining healthcare work force, how do we harness this innovation to improve efficiency and equity in health care?
We will be addressing aged care, rural and remote health, and what we could potentially do to make our funding models more aligned with what is now possible through the adoption of innovative technologies.?
Wild Health this year will be a festival of ideas bringing together leaders from across the sector. Our goal is to highlight that the health system is now a disconnected sum of many parts and that any changes made in isolation will inevitably have a ripple effect somewhere else in the sector.?
We propose at this summit that we take a whole of system approach to health reform and digital infrastructure and let go of outdated models that no longer serve our population well.
Join us either in person or live online to be part of this important national conversation. If you are unable to make it on the day, we have a post-event content package.?All tickets and full agenda are here.
We hope to see you there.