16 June 2022
You seek the Holy Grail?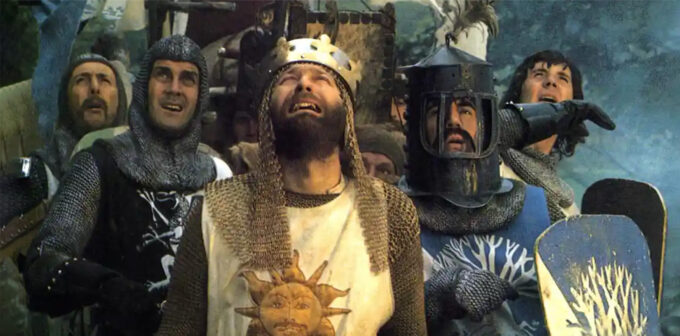 The new federal government is going to have its hands full attending to the health of the nation and ensuring, as Prime Minister Anthony Albanese pledged, that no person is left behind.
Aged care, the NDIS and public hospitals all require urgent attention, but let's add another item to the list: the medical software industry is crying out for federal leadership and reform.
The inaugural Australasian CXO Cloud Healthcare Summit heard earlier this month that while Australia talks the talk when it comes to data interoperability, when it comes to walking the walk, we have a long way to go.
Let's take primary care as a case study. An estimated 6000 GP clinics and 15,000 specialist clinics are likely to operate more than 21,000 computers. Typically, these computers require secure, airconditioned rooms, off-site back-up systems, on-call IT support teams and software installations including but not limited to:
An IHI adaptor to support the My Health Record and e-prescribing
eRx medication dispensing software
Secure messaging legacy systems (7+ vendors)
Booking engines such as HotDoc or HealthEngine
Data extractor such as Polar or Pen
Research tools – NPS or other
That's an estimated 252,000 software implementations to manage, in addition to ubiquitous operating system and antivirus updates.
These legacy systems are expensive and prone to integration failures. They present multiple barriers to data sharing with researchers, innovators, hospitals – and patients.
Industry representatives via its associations and incumbent providers talk about an ecosystem that is interoperable and working well. Indeed, that was the theme of a panel discussion held at the Cloud Healthcare Summit. But maintaining the status quo comes at a cost.
Get your head in the clouds
There's widespread acknowledgment that cloud-based solutions offer significant advantages in flexibility, scalability, accessibility, environmental sustainability, security, speed to implementation, and cost efficiency, when compared to legacy systems.
However, the reality for cloud vendors is that the health care system is far from user friendly and genuine interoperability remains a Holy Grail.
Among the plethora of products and platforms cloud vendors need to connect with, few do not require installation of third-party software to facilitate a connection. One of those is Medicare Web Services, which recently moved to a cloud-friendly technology. That leaves most of the nation's "digital health infrastructure" incompatible with cloud-technologies.
Installation and configuration of the third-party systems may mean that an additional vendor requires access to secure servers, increasing points of entry and therefore avenues for cyber-attack. An array of bolt-on application executables, adaptors, patches, and other needs that add costs, time, and potentially additional infrastructure, are also inevitable.
Imposing third-party workarounds, because switching to interoperable industry data standards remains a bridge too far for too many, compromises the capacity of cloud solutions to deliver efficiency, scalability, and improved affordability.
True interoperability cuts out the cumbersome middle layer. APIs (application programming interfaces) define how data is exchanged and the end users manage availability and security. Multiple parties (or tenants) can access and use the same software and data; simplicity and standards-driven consistency of design enable scalability and efficiency. Any software updates or security measures are applied centrally, for all tenants.
In the United States, legislating to enforce patients' rights to access their health data in a secure and timely manner, wherever they are in the healthcare system, had the effect of accelerating interoperability between software systems.
The 21st Century Cure Act was a bipartisan bill, signed by President Barack Obama in 2016. It allowed time for health care bodies to reshape their systems for interoperability, only taking full effect in April 2021.
Opportunity beckons for our new federal government. If Australia is ever going to achieve a truly interoperable health system, someone is going to have to cattledog a cowed software industry down the track.
Matthew Galetto is the founder and CEO of MediRecords