16 March 2023
Fostering cross-sector collaboration to transform our health system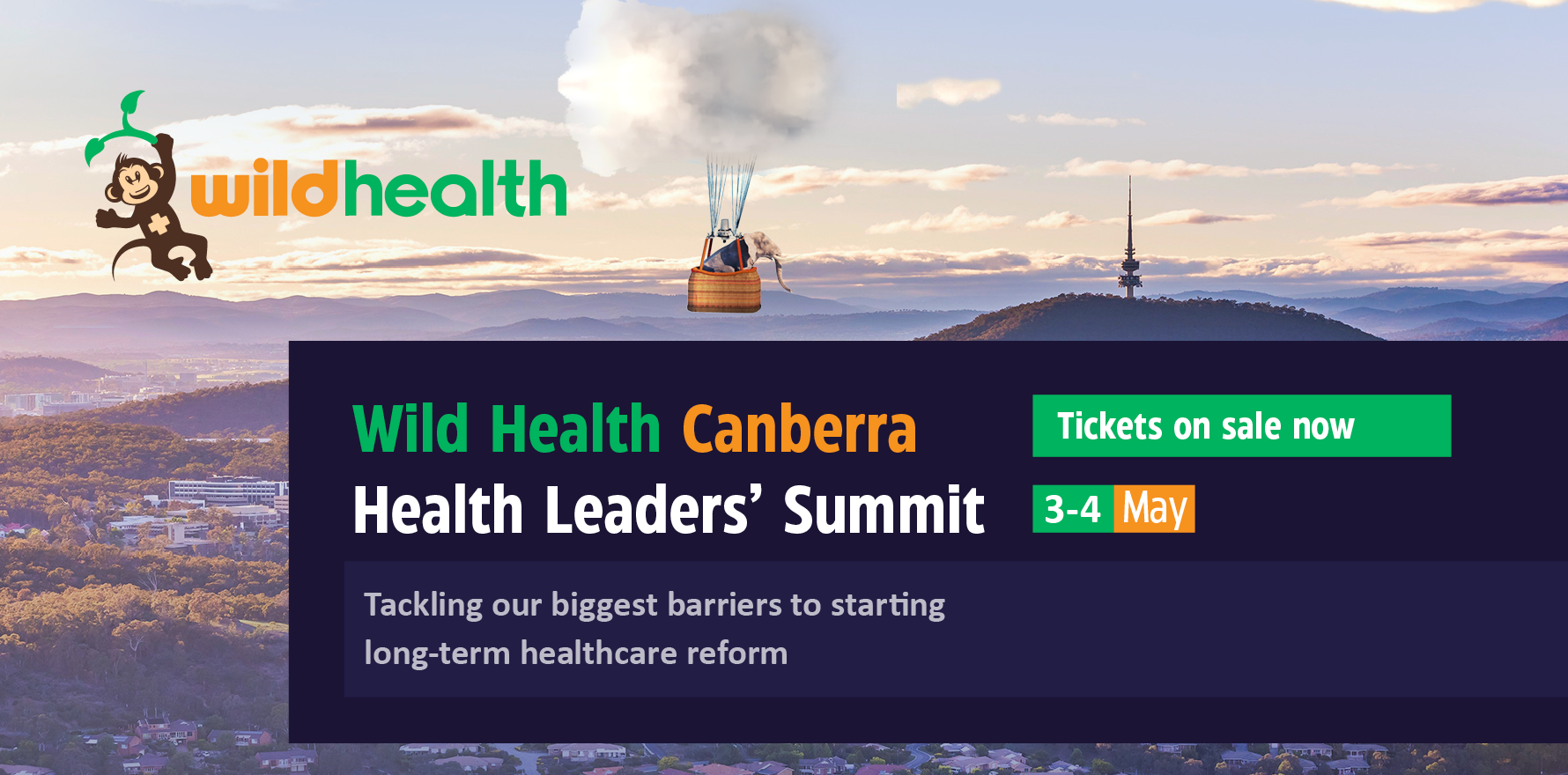 Transforming Australia's health system requires collaboration across all sectors.
Cross-sector collaboration is essential for addressing the complex and interrelated issues that impact our health system, such as access to healthcare services, digital infrastructure, social determinants of health, chronic disease management and an ageing population.
Private and public healthcare providers, government agencies, not for profits, community health groups and, most importantly, our health consumers, all need to get involved if we are to enact change.
Wild Health had a bold vision to bring together all the major players in Australia's first ever cross-sector Health Reform Summit in Canberra on Thursday 4 May.
The summit is being held at a pivotal time, with our new government on the cusp of announcing the most significant reforms since the inception of Medicare to create new funding models to support new ways of delivering care.
VIEW THE FULL SUMMIT PROGRAM HERE
The intention of the summit is not just another "talk fest" that leads to a report.
We want to start a movement for change that shows there are many voices that need to be heard, and that there is a need to create a shared vision that breaks down the dysfunction inadvertently created by our federated model.
REGISTER NOW! EARLY BIRD TICKET PRICES ARE AVAILABLE UNTIL 24 MARCH
So who are some of the groups coming to Canberra to contribute to these important conversations?
Representing our peak lobby groups, we will have contributions from the AMA, RACGP, Australian Primary Care Nurses, Australian Physiotherapy Association, Australian Healthcare and Hospital Association, the Medical Industry Software Association and Consumer Health Forum.
In attendance will be delegates from Primary Health Networks from across Australia, Queensland Health, NSW Health, SA Health, NT Health, WA Health, Ramsay Connect, Healthscope, and Calvary/Medibank. There will also be representatives from Intersystems, Genie Solutions, MediRecords, Propell Health and Best Practice.
VIEW OUR IMPRESSIVE LINEUP OF SPEAKERS
Through this summit, Wild Health hopes to encourage a culture of collaboration and knowledge sharing within the healthcare system. This can include promoting shared decision-making, interdisciplinary teamwork, and a focus on continuous quality improvement.
We will continue to highlight the important role digital Infrastructure and technology plays in a modern health system, and we will have a strong focus on interoperability and the need to create data that people trust and that consumers can feel confident to share.
Advocacy groups will also highlight the challenges their workforces are facing and the importance of getting policy right to positively impact the sectors.
We will be speaking about the need to provide training and support to healthcare providers and other stakeholders to enable them to work effectively in a collaborative environment.
Bringing together healthcare providers, consumers, community groups, technologists, policy makers and commissioning agents gives us the chance to discuss the importance of co-design in an open forum. This approach can help to ensure that services are designed with the needs of the community in mind and are culturally appropriate.
We hope to see you in Canberra, to contribute to being part of the change we need to see in health and social care. Secure your ticket now.