22 October 2021
Resistance is futile: How covid is ripping the band-aid off virtual cardiac rehabilitation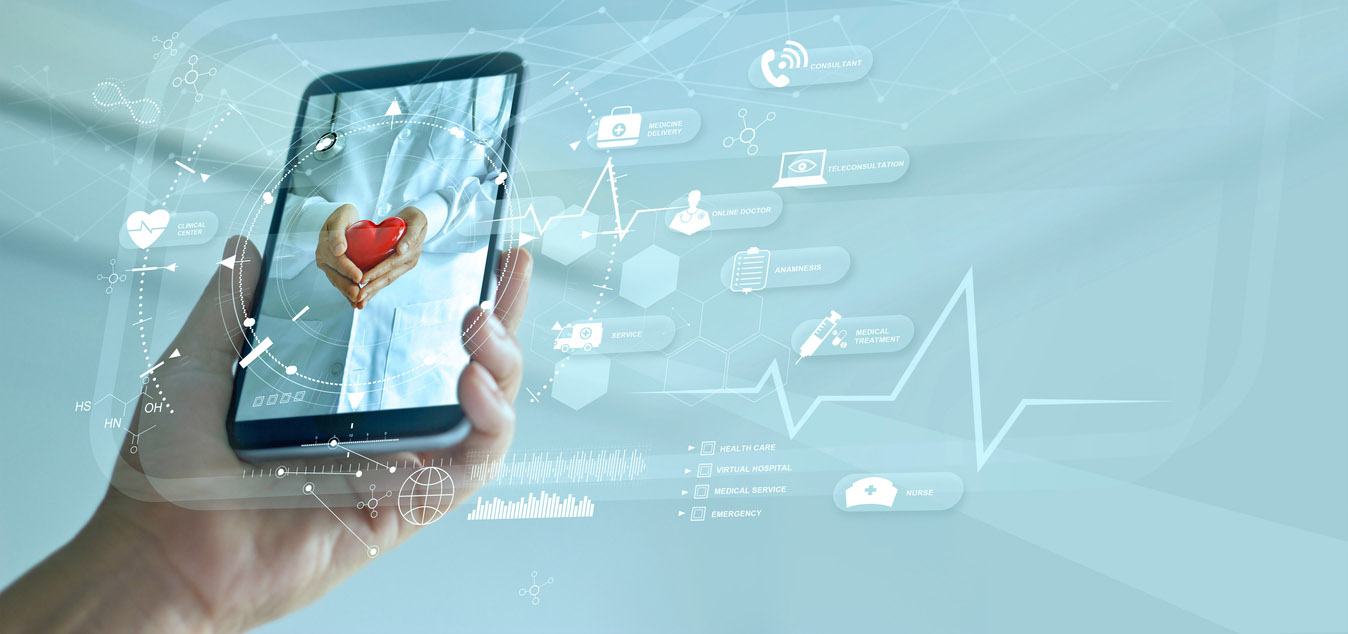 Covid has forced a somewhat recalcitrant healthcare sector into understanding and accepting a lot more sophisticated digital health delivery than the simple utility that is telehealth.
For medical futurist and doctor Bertalan Meskó, covid must have been something like getting access to a time machine.
"The reason why [digital health] hasn't been implemented yet is purely human," he explained in November last year.
"It's rooted in the belief that change can be stopped.
"It's the three R's of healthcare gatekeeping: Rejection by individual medical professionals, good Regulations that are lacking, and the Resistance within the existing healthcare system, which is rooted in the belief that change can be stopped.
"Well, 2020 made it obvious that it can't."
Rejection, regulation and resistance
Now Meskó spends much of his time trying to wake up the medical profession to the new reality that covid has driven a lot of medicine too. That in terms of digital health, we suddenly find ourselves in the future, so we'd better start embracing it.
"Today, [in healthcare] our life depends on a massive amount of luck, and on the decisions of others," he explains.
"If you get into hospital, you are impuissant to circumstances, strangers and available hospital infrastructure.
"There are now a zillion devices, applications and tests that can provide you with data on your condition, state and genetic background.
"Incorporating this data into the medical practice would be a quantum leap into that future we envision."
Digital health bringing about systemic change
For a lot of the healthcare profession, some of what Meskó is talking about is easy to see and accept. Rebated telehealth in Australia, even in its crudest audio-only phone format, has been a game changer. It's a genie the federal government wouldn't dare attempt to put back into the bottle now, given its obvious return to the system.
But in some ways, the impact of changes such as telehealth has masked more systemic changes that Meskó talks about: the ability of sophisticated data-driven and evidence-based digital health applications to bring significant return to the system where in the past the three Rs have ruled supreme.
How digital health is changing outcomes in cardiac patient care
A good emerging example of a sophisticated evidence-based digital health intervention can be found in post-cardiac-event cardiac rehabilitation.
The stats surrounding cardiac rehabilitation tell a pretty bad story.
Most patients who are eligible for cardiac rehabilitation simply don't take part for one reason or another. Access is usually the biggest problem for most patients, but after that, time constraints and lifestyle prevent a lot of patients from involvement.
According to a recent systematic literature review on cardiac rehabilitation, the figure of non-participating patients that are eligible can be as high as 80%.
In the first randomised control study done on Australian cardiac patients, 62% of patients opted to start a face-to-face rehab program but of that 62%, a staggering 47% did not complete the program and 68% didn't adhere to the program well enough to make it effective.
Despite this, cardiac rehab programs have been shown to reduce post-operative mortality in patients by between 15% and 28%.
So, fail to complete or not, pushing cardiac rehab programs widely will still save any system enormous sums of money. Which is why it is a little surprising that those overseeing the purse strings in Australia have been so reluctant to get a better view of how much digital health apps might or might not improve post-operative cardiac outcomes.
In 1994 the Australian Institute of Health and Welfare (AIHW) calculated that cardiovascular disease and its risk factors, including high blood cholesterol, cost the Australian community $3.9 billion in direct health system costs. That figure might be close to double that today, even given the impact of the introduction of so-called miracle statins (PBS funded, of course) during the mid-to-late 1990s in the country.
Low cardiac rehabilitation participation rates costing "billions"
The low uptake rate and then the significant non-completion rate of "in clinic" cardiac rehab isn't really surprising. Such programs are complex to run and require specialised staff, so for starters, most of those patients who live regionally simply can't access such services. For those who do live close enough, such programs are still very difficult for both the patient and carers to adhere to.
Patients have to get themselves to a clinic two to three times a week, on a weekly basis, for 6-8 weeks and the clinic staff have to co-ordinate between various levels of carers. In between visits, there is a lot for a patient to do and remember. Even medication adherence is a problem.
Until covid, the application of digital technologies to cardiac rehab – specifically mobile apps that patients can use to make a post-operative program far more accessible, mobile and agile to their needs – has remained relatively ad hoc in Australia and overseas.
Meskó's three Rs of healthcare gate-keeping seemed to have been in play in this time.
The cost to the system of running face-to-face rehab at such a high failure rate in patients who develop subsequent issues and who then might return to hospital for follow-up surgery is enormous. And, despite evidence emerging up to seven years ago that digital health apps can significantly improve the rate of success and adherence in some populations of patients, the uptake of digital health apps in the system has remained low.
The likely losses to the system as a result have remained an acceptable (and massive) cost of the system.
Improving outcomes for patients with digital health
Although small in its evidence base, a smartphone-based home-care model of cardiac rehabilitation in post-myocardial-infarction patients proved to have greater uptake (80% vs 62%), a much better completion rate (80% vs 47%) and a much better adherence rate (94% vs 68%) than face-to-face programs, as far back as 2014.
These stats come from only one study in Heart journal, which is not a high-impact cardiology journal (5.42), but the study was unique and interesting enough to be reported in the world's top cardiology journal Nature Reviews Cardiology (impact factor 32.4).
Since covid has been with us, there has been a call to revisit studies such as this one, and a rush of literature in various key journals discussing the potential of such apps to significantly improve the current situation. Most of the activity has been sparked by the necessity of needing to continue work with patients who needed to be isolated, and often in situations where stress on the system was causing significant workforce availability issues.
Nonetheless, for a very long time, an application that clearly had a reasonable peer-reviewed evidence base to entice various healthcare providers into at least trialling it didn't get a lot of traction.
The logic underlying a post-operative cardiac rehab app is pretty obvious. Patients leaving "in clinic" programs mostly do so because of competing lifestyle demands, logistical reasons such as time constraints, transport, the location of the "in clinic" appointments, and even that they simply didn't like the live team experience.
Virtually none of that is a problem with an app because actual clinic appointments usually occur only at the beginning and end of a program (more if there are issues arising), and an appropriately designed and regulated app can otherwise deliver to the patient most of what they need to complete their plan where they want and within reason, on a timetable for the various activities and reporting that suits them.
Apps can track a patient through a personalised rehab program, and measure key indicators of progress such as daily steps, diet and medication adherence. More sophisticated apps provide educational videos and articles to assist at points of stress in the program, and report live KPIs to the clinical team for weekly video or audio telehealth consultations with the patient. Some even have AI-learning algorithms that help a patient and their carers adjust their program on the fly to suit the progress of the program.
Virtual driving better outcomes for clinicians and patient
The company that developed the cardio rehab app used in the Heart study is Cardihab.
In Cardihab, an assigned clinical team checks a patient's progress using live cloud-based dashboards to monitor adherence and identify potential issues, enabling timely intervention to keep patients on track.
Although Cardihab has been building a client base steadily for some years now, CEO Helen Souris acknowledges that covid disruption created an urgency among many providers to move to more innovative solutions to address many of the issues created for patients and care teams by the crisis.
In other words, to leap-frog Meskó's three Rs of healthcare gatekeeping in an effort to bridge issues such as the need for patient isolation and workforce shortages.
"At Cardihab, we have focussed on patient-centred outcomes from the beginning and acknowledge the benefits of having a pandemic forcing a shift in thinking right across the health industry to embrace digital-health solutions," Souris said in a letter to customers late last year.
"The future for us is exciting and filled with opportunity to establish clinically validated technologies as core components to how healthcare is delivered either in the clinic, at home or in blended models that meet the needs of the patient and the care providers."
Although many Australian state health departments have been busy trialling hospital-in-the home technologies in the past few years, and most have had to significantly escalate these programs to deal with covid patients, virtual cardiac rehab, which seems to be among the virtual technologies that offer the greatest potential for system savings, has generally not been a big part of such programs.
This might be challenged in the near future, however, given that in March this year, the Tasmanian Department of Health signed a contract with Cardihab to provide virtual cardio rehab services to the entire state's network of public hospitals. Indeed, the program looks like it might end up being one of the biggest trials of digital cardiac rehab worldwide.
In July the group also signed a five-year deal with leading research group The Baker Heart and Diabetes Institute to be part of a new round of clinical trials and cohort studies that will aim to further understand the effectiveness of digital approaches to cardio disease management, rehab and prevention. The first of these studies will look at the effects of long covid on 900 Melbourne residents.
If you are interested in the topic of digital models of care arising out of a pandemic, post pandemic, register here for a webinar hosted by Wild Health and featuring Helen Souris as a panellist as part of our 2021 Cloud Healthcare Webinar Series.